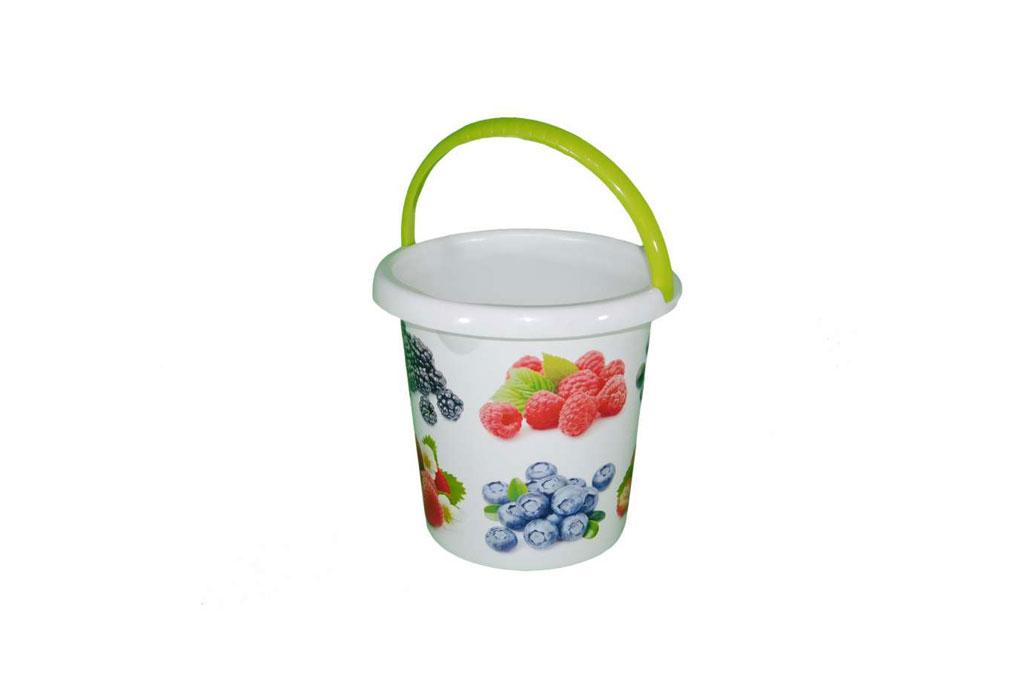 The product is made of raw materials intended for contact with food and it is suitable for recycling.
A colorful IML label with measuring tape was placed on the surface of the bucket. IML is an innovative method of blending the label into the structure of the article during the production process, which guarantees excellent durability of the pattern, resistance to moisture, UV rays and dirt. The designed funnel and the convenient handle on the bottom of the bucket make it easy to empty the contents. The perfectly matched handle makes the bucket multifunctional.
IML pattern for individual order.